About The Artist / About The Art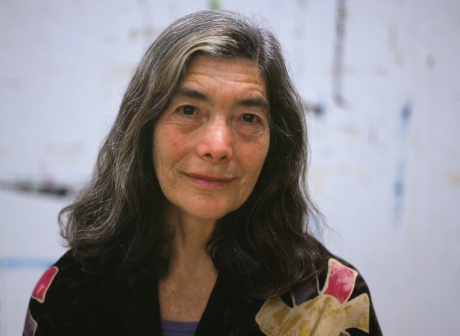 Photo of Helen Redman, 2004 by A Karno
Helen Redman, MFA, is a widely exhibited figurative painter, teacher, feminist commentator and grandmother who shares her art in the context of life issues. She has taught at the University of Colorado and the University of Iowa and has lectured and exhibited her art across the United States. She has been an active force for gaining support and recognition for women in the arts, co-founding Front Range Women in the Visual Arts in Boulder, Colorado, in the 1970s, and serving as the first president of the San Diego Women's Caucus for the Arts in the 1990s.
For nearly five decades, her work has centered on her life passages--including pregnancy, mothering, illness, healing and the death of a child--and on various stages of her children's growth.
Redman, who was born in 1940, has focused in recent years on exploring women's journey through menopause and old age and contradicting the negativity provoked by aging in a sexist and youth-oriented culture. In the tradition of artist as shaman, healer and educator, she uses her art and teaching abilities to encourage women to claim their age as a time of heightened creativity and spiritual growth.
Redman's work serves as a catalyst for others to explore the issues she raises, and for women to communicate their knowledge with one another. She presents her work in a diversity of forums -- from mental health, community and fine arts centers, to home and studio gatherings.

Recent Sponsors Include
University of San Francisco, San Francisco, CA
New York Open Center, New York, NY
Hearst Art Gallery, Saint Mary's College, Moraga, CA
Veteran Feminists of America, National Arts Club, New York, NY
Southern California Women's Caucus for the Arts Symposium, UCLA Hammer Museum, Los Angeles CA
University of San Diego, San Diego, CA
San Diego State University, San Diego, CA
California State University, San Marcos, CA
University of Colorado, Boulder and Denver campuses, CO
Brandeis University National Women's Committee, La Jolla, CA
Children's Musum/Museo de los Ninos, San Diego, CA
Boulder Public Library, Boulder, Colorado, CO
National University, San Diego, CA
Ink People Center for the Arts, Eureka, CA

Woman Made Gallery, Chicago, IL

Critical Response

"All who linger at www.birthingthecrone.com enter a metaphorical terrain resonating with transformation. Here visual and written works course with ethereal energies as age erodes the protective shell of hidden fears, revealing the honesty that comes with mortality.... Look and be renewed." --Kristin Spence, Wired Magazine

"Redman offer[s] a visceral sense of artistic growth and new vitality.... In reclaiming, through language and images, the potency of post-menopausal women, Redman continues the invaluable work of feminist artists who for more than thirty years have been re-envisioning female potential. Birthing the Crone: Aging into Full Creativity functions as a kind of tapestry, weaving alternative visions of beauty found in experiences lived, love shared, pain survived, wisdom earned." --Debra Koppman, Artweek

"In Helen Redman's work we experience something quite extraordinary.... It is a kind of transparentizing vision that allows us to see the not normally seen, and to experience the not normally known." --Roland Reiss, Chair Dept. of Art, Claremont Graduate University

Helen Redman's email address is redcrone@aol.com.


On a Personal Note

I want to acknowledge my daughter, Nicole Barchilon Frank -- mother, community activist and Northern California Jewish Burial Society Founder -- who helped edit the original text for the website. Her FileMaker Pro database-developer husband, Kevin Frank (www.kevinfrank.com), who designed and constructed the original web site. And more recently, my granddaughter Shira Barchilon Frank, an undergraduate majoring in political theory at Smith College, who helps to maintain and update it.

For further music and art pleasure, please visit:
| | |
| --- | --- |
| | This is my son, Paul Barchilon's, website. He is an extraordinary ceramic artist in Boulder, CO who designs beautiful platters, vases, tiles and Seder plates. He works both with traditional Islamic patterns and with his own complex geometric abstractions. |
http://members.aol.com/mwb98/MWB/mwbmainpage.htm This is my husband Kenny Weissberg's weekly radio show "Music Without Boundaries." It airs Saturday mornings 7-9 a.m. PST and can be heard online at www.91X.com (click "Listen Live" and register to enable you to hear two hours of incredibly eclectic music).